Dénombrement (FR) 
(in cooperation with :Zang)
+ Hana/ Møster/ Fjordheim
(NO) 
+ Andreas Soma Book book release Grand Excelsior Principi di Savoia Tubus

'

 
21. September @ 21.00.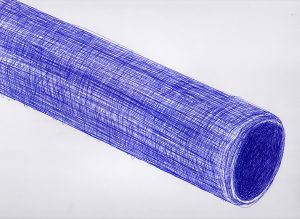 Dénombrement is the first collaboration between Stéphane Garin (percussion) and Jean-Philippe Gross (electronics, diffusion). Dénombrement emphasizes different levels of listening: the display between acoustic instrument and sound system, the complementarity of the live performance with its settled/amplified image. The compositional process has started in January 2017. The first acoustic percussion group has been defined, then recorded in a studio and outdoors to decontextualize the percussion. The second group was treated, manipulated then edited to create a third group of fixed sounds. The piece is organized and structured from these three groups, in a frontal and stereophonic relationship.
Jean-Philippe Gross – electronics, diffusion
Stéphane Garin – percussion

Hana/Fjordheim/Møster
New exciting trio. Rumored to be repetitive jazz rock. Kjetil and Anders played formerly in Ultralyd together and now have a new band with notable Børge Fjordheim behind the drums. Børge is known from among others Cloroform and KAADA.
Kjetil Møster: Saxophones
Anders Hana: Baritone guitar
Børge Fjordheim: Drums
—————————–
Artist Book release: New book from Villhund Forlag #0.02, Andreas Soma, 'Grand Excelsior Principi di Savoia Tubus'. Drawings and risoprints.
On more info:
http://villhund.no
http://usw.press
www.andreassoma.com
____________________