Time has fallen asleep in the afternoon sunshine av Mette Edvardsen (NO) @ 13.00-16.00 (*varighet 1 time per bok, 3 forskjellige bøker samtidig)
AbsenceAbsence av Agnes Btffn (NO/FR) @ 14.00-15.30 (*varighet 1.5 time)
Circularity in Action II – (work in progress)av Pål Asle Pettersen(NO) @ 14.00-16:00
Sound is a body held – av Tony Orrico & David Hurlin (US) @ 14.30-16:30
+ workshop: Morning Movement med Melinda Jean Myers (US) @ 10.00-11.00 (*varighet 1 time)
Closing Party & BBQ @ 18.00
---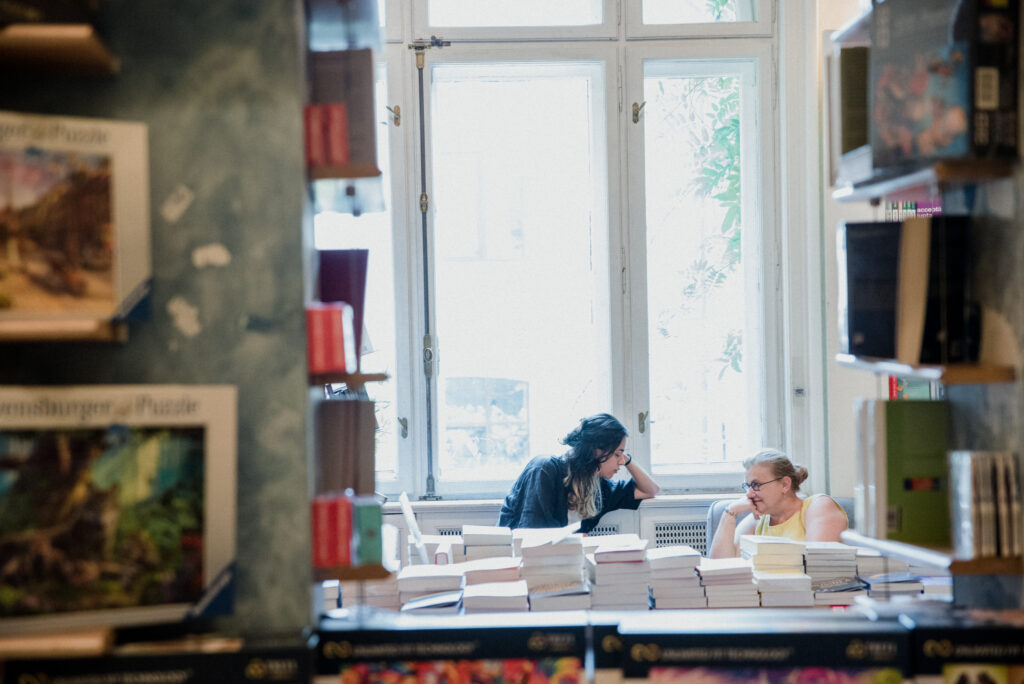 Time has fallen asleep in the afternoon sunshine
av Mette Edvardsen (NO)
For 'Time has fallen asleep in the afternoon sunshine' a group of people/ performers memorize a book of their choice. Together they form a library collection consisting of living books. The books are passing their time in a library, sitting in chairs, walking around, talking together, looking out of the window, reading in paper-books from the shelves, ready to be consulted by a visitor. The visitors of the library choose a book they would like to read, and the book brings its reader to a place or setting in the library, in the cafeteria, or for a walk outside, while reciting its content (and possibly valid interpretations).

The idea for this library of living books comes from the science fiction novel Fahrenheit 451. It is a future vision of a society where books are forbidden because they are considered dangerous, that happiness must be obtained through an absence of knowledge and individual thought. The number 451 refers to the temperature at which book paper starts to burn. As books are forbidden in this society an underground community of people learn books by heart in order to preserve them for the future.

Books are read to remember and written to forget. To memorize a book, or more poetically 'to learn a book by heart', is in a way a rewriting of that book. In the process of memorizing, the reader for a moment steps into the place of the writer, or rather he / she is becoming the book. Maybe the ability to learn a whole book by heart is relative to what book you choose, the time you invest, and perhaps your skills. But, however much or well you learn something by heart you have to keep practicing it otherwise you will forget it again. Perhaps by the time you reach the end you will have forgotten the beginning. Learning a book by heart is an ongoing activity and doing. There is nothing final or material to achieve, the practice of learning a book by heart is a continuous process of remembering and forgetting.
CREDITS
concept: Mette Edvardsen
with: Marit Ødegaard, Mette Edvardsen, Siriol Joyner
books at Flørli: Beloved – Toni Morrison, Elskeren – Marguerite Duras, I Am a Cat – Sōseki Natsume
production assistant: Andrea Skotland
graphic design print: Michaël Bussaer
production: Mette Edvardsen / Athome
co-production: Dubbelspel – STUK Kunstencentrum & 30CC (Leuven), Dance Umbrella (London), Kunstenfestivaldesarts (Brussels), NEXT Arts Festival (Valenciennes, Lille, Kortrijk, Villeneuve d'Ascq), Wiener Festwochen (Vienna), Oslobiennalen First Edition 2019 – 2021 (Oslo), Museo Reina Sofia (Madrid), Dansehallerne (Copenhagen), 34th São Paulo Biennale (São Paulo), Centre chorégraphique national de Caen in Normandie (Caen), Les Laboratoires d'Aubervilliers (Aubervilliers)
supported by: Norsk Kulturråd
title: "Time has fallen asleep in the afternoon sunshine" is a sentence from a book by Alexander Smith appearing in Fahrenheit 451 by Ray Bradbury (1953).
www.metteedvardsen.be
www.timehasfallenasleepintheafternoonsunshine.be
---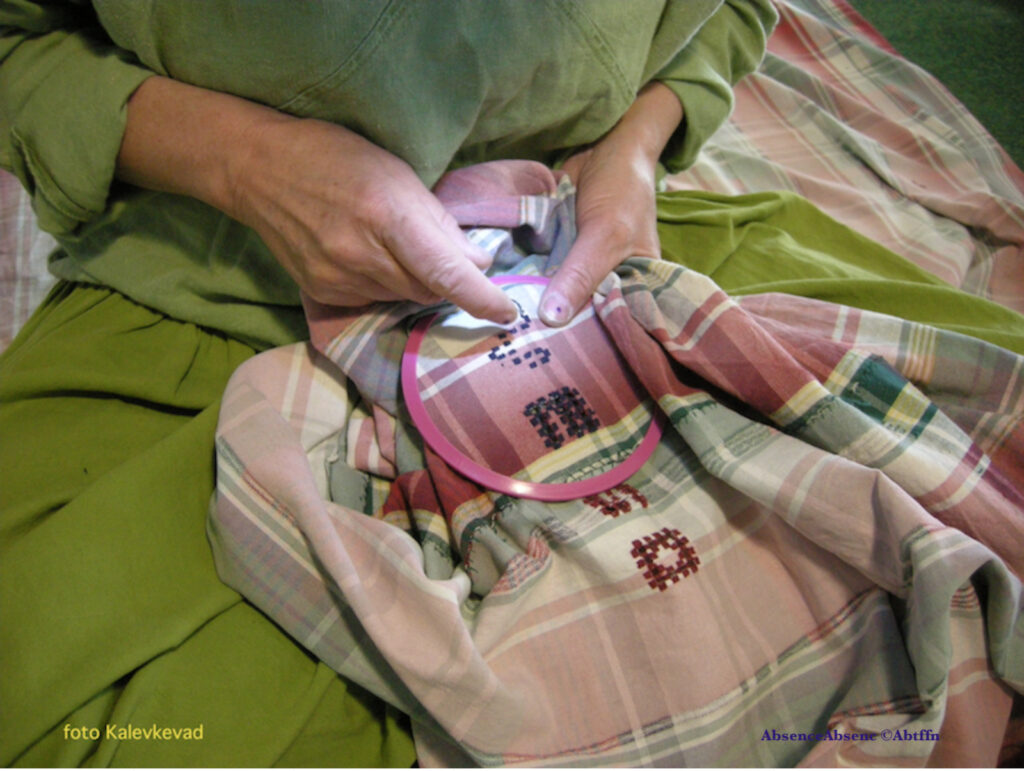 AbsenceAbsence
Agnes Btffn (NO)
Agnes Btffn embroiders in a large fabric of used curtains, a long poem, «I am blame, my name is woman» written by an anonymous afghan poet. In the act of embroidering each letter of the poem, the artist revives the picture of her grand-mother, dressed in black, who embroidered Hardanger stitches in a white linnen cloth with white linen threads. The threads Agnes uses are teared from the curtain fabric itself.
Message to the festival visitors: Take your needlework or your knitting project with you to Flørli. Agnes invites the visitors to sit together with her a while, with their own needlework.

---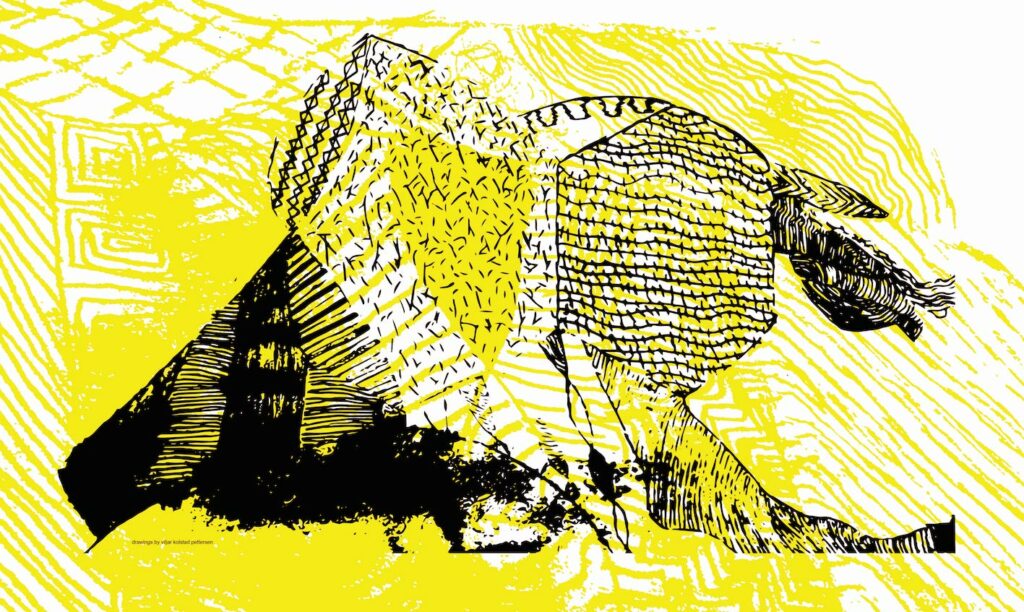 Circularity in Action II – (work in progress)
av Pål Asle Pettersen (NO)
(EN)- Quadraphonic sound installation – The result of a working process around positive and negative feedback systems. The systems are built using the Max/MSP software. The aim has been to explore how the sound's delay in the feedback loops, its frequency spectrum and strength affect the shape and direction of the sound.
(NO)- Kvadrafonisk lydinstallasjon – Resultatet av en arbeidsprosess rundt positive og negative tilbakekoblingssystemer. Systemene er bygget ved hjelp av programvaren Max/MSP. Målet har vært å utforske hvordan lydens forsinkelse i feedbacksløyfene, dens frekvensspekter og styrke påvirker lydens form og retning.
Created by: Pål Asle Pettersen
---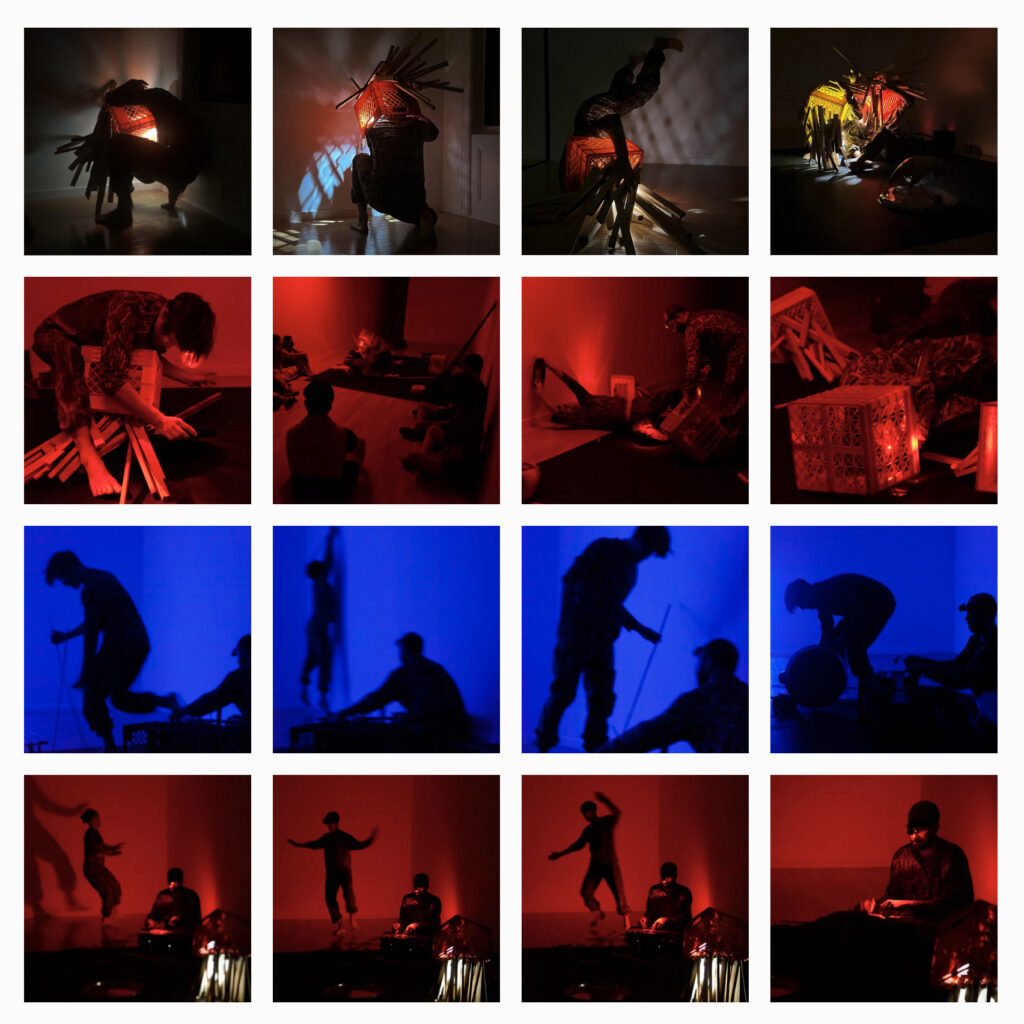 Sound is a body held
av Tony Orrico & David Hurlin (US)
Hurlin and Orrico experiment with the capacity to extract sound from material through full-bodied interventions and the fallout of their fatigue. As the synapses between their dialogic play fade, it is the memory, resonance, and motion of sound that mediates the performers' actions and determines collective course. Sound holds all bodies to the space, anticipating variation and listening for new directions. The act of listening is integrated with the site specificity of each iteration, locally sourced materials and objects, and viewers that all function together as a cloud of collaborators.
Creators and Performers: Tony Orrico & David Hurlin
---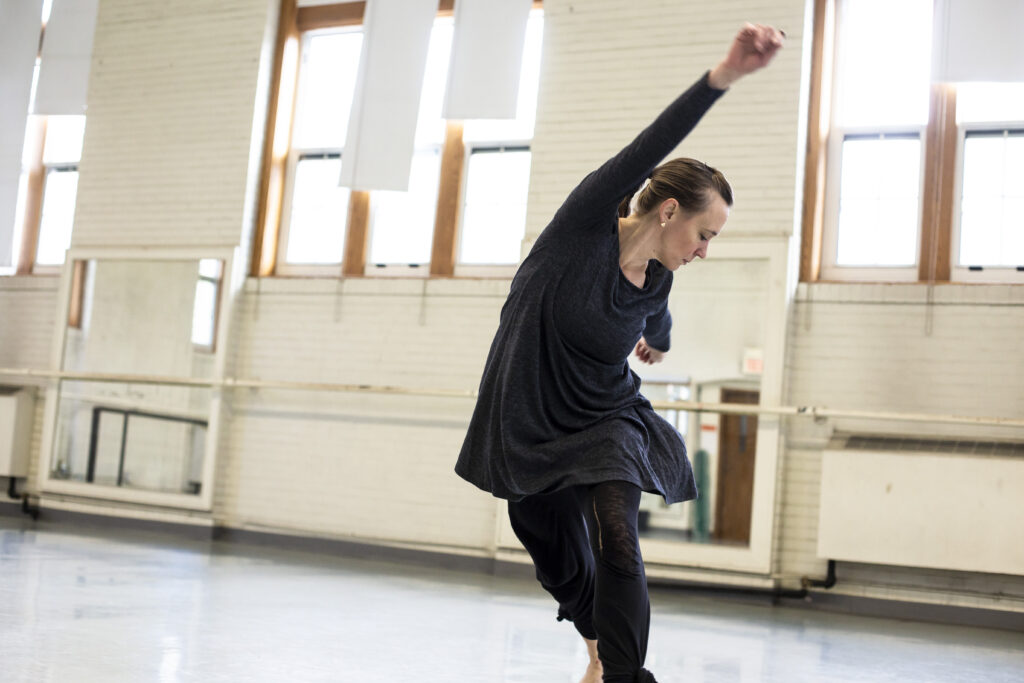 Workshop: Morning Movement med Melinda Jean Myers (US)
'Morning Movement' session will include follow-along, easy and adaptable sequences to warm the body (influenced by yoga, contemporary dance, and somatic practices) and group forms of movement improvisation/play. We will come together to prime our attention to our bodies and breath. Plenty of flow and fun, all levels of experience are welcome. Outdoors weather permitting.